Sean Kelly & The Samples
Welcome to The Samples online! Please check back for new tour dates, features and content.
SPECIAL OFFER: 50% off for up to 12 people
August 23, from 5:30-9:30 p.m.
at Pelican Bay at Cherry Creek State Park
Greenwood Village, CO

Use this link—and this code at checkout: SAMPLES
Tickets on sale now for the Friday, September 8—2023 Shadow Ridge Music Festival with The Samples, Barenaked Ladies, Collective Soul, and Toad the Wet Sprocket. Click here for tickets to the Omaha festival.
The Samples support Autism Speaks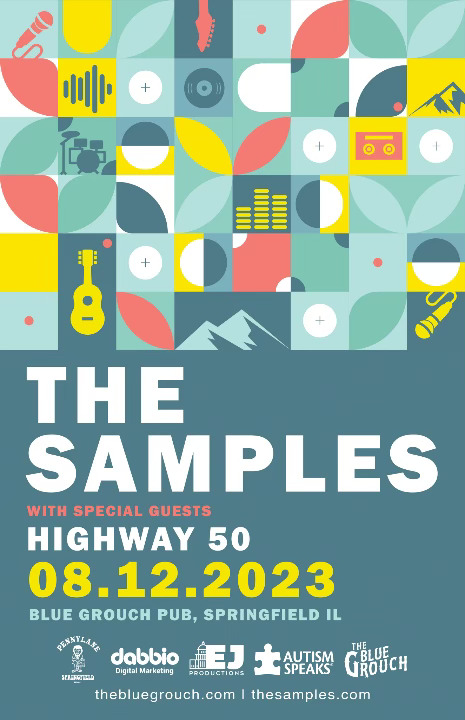 The Samples and Highway 50 are heading to Springfield on August 12 to benefit Autism Speaks!
Tickets include an event exclusive coozie and a casual meal.
To purchase tickets, click here.
The Blue Grouch Pub
510 West Maple South
Springfield, IL
thebluegrouch.com
Your Favorite Band
On March 5, 2023, Sean Kelly was interviewed by Phillip and David for the podcast Your Favorite Band. In the video below, watch Sean sing and play guitar and tell fascinatingly hilarious stories about growing up, the unconventional way he became a musician, and where that has led him today.
---